We've moved! Click here to visit our new page on the Fountain Creek Watershed District's website!
https://www.fountain-crk.org/register/
A watershed is a region that drains into a river, river system, or other body of water. John Wesley Powell, the 19th century geologist and explorer, described a watershed as:that area of land, a bounded hydrologic system, within which all living things are inextricably linked by their common water course and where, as humans settled, simple logic demanded that they become part of a community.
---
Vision
To achieve and sustain a healthy Fountain Creek Watershed.
Join the Steering Committee
Shoot us an email at creekweeksoco@gmail.com with your contact information and why you are interested!
---
Our Team
Scott Abbott
Committee Member
City of Colorado Springs Parks
Nancy Bernard
Committee Member
El Paso County Parks, Fountain Creek Nature Center
Amy Brautigan
Committee Member
Concerned Citizen
Jerry Cordova
City of Colorado Springs Stormwater Enterprise
Corrie Smith
Committee Member
COSILoveYou
Jim Lockhart
Committee Member
Pikes Peak Sierra Club
Christine Lowenberg
Committee Member
Lowlands LLC.
Dana Nordstrom
Committee Member
El Paso County Parks
Kimberly Reeves
Committee Member
University of Colorado Colorado Springs
Allison Schuch
Program Director
Watershed Outreach Coordinator
Kristin Wehde
Committee Member
LexisNexis
David Woolley
City of Fountain
Scoopy the Clean Water Dog
Committee Member
Concerned Pooch/Colorado Springs Utilities/ Fountain Creek Watershed District
Eli the E. coli
Committee Member
Concerned Bacterium/Colorado Springs Utilities/ Fountain Creek Watershed District
Cari Hanrahan
Committee Member
Colorado College
Beth Austin
Committee Member
Catamount Institute
Jamie Valdez
Committee Member
Fountain Creek Water Sentinels Vice Chair
Izzy Tils
Summer Fellow
Student, Colorado College
Maitland Robinson
Committee Member
Student, Colorado College
Jennifer Lam 
Committee Member
Student, Colorado College
James Hanafee
Committee Member
Student, Colorado College
Jessica Miller
Committee Member
Fountain Creek Nature Center
Maddie Perigaut
Committee Member
Student, Colorado College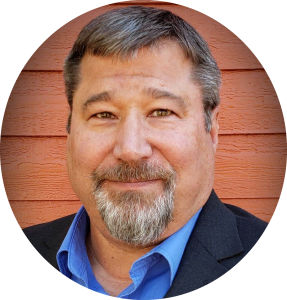 Ed Duffet
Committee Member
April Speake
Committee Member
Colorado Springs Utilities
Katie Wang
Committee Member
Student, Colorado College
Scott Abbott
Committee Member
City of Colorado Springs
Aaron Rodgers
Committee Member
Trails and Open Space Coalition
Glynnis Goldstein
Committee Member
Hayley Noneman
Committee Member
City of Colorado Springs
Allen Beauchamp
Committee Member
Trails and Open Space Coalition
Annie Berlemen
Committee Member
Colorado Springs Utilities